DarkClan are a Clan that like to hunt in thick forest. They are suspicious of
Eagleclan
, since
Flightstar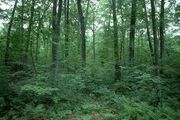 launched an unfair attack on them, this was ages ago, but
Lionstar
, who is very old, still remembers.
Allegiances
Edit
Leader- Lionstar-roleplayed by Clarrissa.
Deputy- Breezesong-roleplayed by Breezestar;
Medicine Cat- Nightspots- Rp'ed by Breezestar.
Warriors- Frostflower-roleplayed by Pantherstorm.
Bramblefang-Rp'ed by Breezestar.
Sandfeather-Beautiful tortoiseshell and white she-cat with blue eyes
Gauzefur-gray she-cat with brown eyes. Roleplayed by Zoe.
Squirrelflight-is a dark ginger she-cat with green eyes, a white paw, and a bushy, long tail, Roleplayed by Squirrelflight♥
Brambleclaw-is a broad-shouldered, muscular, dark brown tabby tom with amber eyes, Roleplayed by Squirrelflight♥
Apprentices- Foxpaw-is a reddish-brown tabby tom, Roleplayed by Squirrelflight♥
(This is where you roleplay DarkClan cats.)
Lionstar-*pads into camp and sits down*
Bramblefang-*walks over to Breezesong and twines his tail with hers*
Breezesong-*Pads over to Lionstar* "How was the border patrol?" "Did the other clans give you trouble?"
Frostflower-*pads out of the warriors den* "I'm ready to go hunting, does anyone want to come with me?"
Breezesong-"Yeah, I'll come."
Bramblefang-"I will too" *stretches* "I need to get out of camp"
Frostflower- "Ok, where do you think we should hunt?"
Breezesong- How about Two-rocks?
Rosepaw-*Runs over to the group of cats* "Can I come?"
Bramblefang-*Nods to his apprentice* "Yes, you can come. But be careful. Okay?"
Rosepaw-"Okay."
Lionstar:"The border patrol was fine, I'll go hunting, too-I need to stretch my legs."
Breezesong-*Starts toward camp entrance* "Let's go!"
Squirrelflight-Hey wait for me! Can i come?
Squirrelflight-*See's her apprentice running tord her.*
Foxpaw-Can i come.
Squirrelflight-Lets go hunting by our selves.
Foxpaw-Ok
Squirrelflight-Lets go!*They all leave together but then split up*
A cat-walks into camp.
Lionstar: walks over to the cat.
Cat: What is this place??
Lionstar: This is Darkclan. Who are you and what do you want?
Cat: I am Gauzefur. I will join this clan.
Lionstar: Okay, I hope I can trust you...
Ad blocker interference detected!
Wikia is a free-to-use site that makes money from advertising. We have a modified experience for viewers using ad blockers

Wikia is not accessible if you've made further modifications. Remove the custom ad blocker rule(s) and the page will load as expected.